When:
June 19, 2021 @ 10:00 am – 2:00 pm
2021-06-19T10:00:00-04:00
2021-06-19T14:00:00-04:00
Where:
Howling Wolf Farm
209 Tilton Road
Randolph VT 05060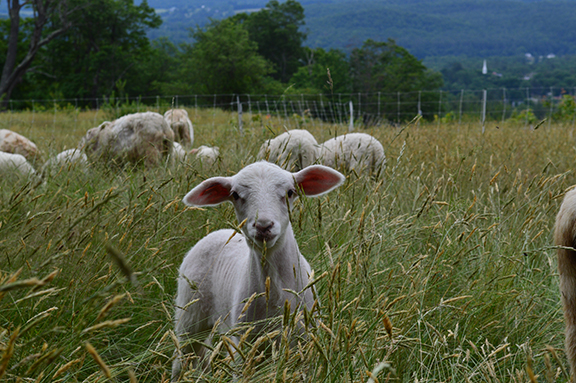 Bring the whole family to our annual Lamb Open House! 
This FREE* event features music by Tracy Wolters and Chris Sargent, self-guided pasture plant quizzes, artistic projects (help us paint a new barn quilt for our welcome shed, or paint rocks to leave around the farm or keep for yourself), and most importantly–lambs!
We have shifted to a May/June lambing season, and the moms and lambs will be parked near the farmstead for easy access. There will be bouncing around, napping in the sun, you might even see a live birth. Visitors are welcome to bring a picnic, walk the pastures, check in on our *new yurt* for farmstays, sit by the pond, take selfies on the hill above Randolph village, and more.
We will have pork for sale, as well as information about our upcoming events and farmstay calendar. We will also have a handicapped-accessible porta potty and light refreshments available.
Please RSVP here–this will help us with planning for numbers–thank you!
*We will gratefully accept donations if you feel inclined, especially to cover costs of the porta potty and pay the musicians. Thank you!