Truth: Try Not to Feel Guilty About Pleasure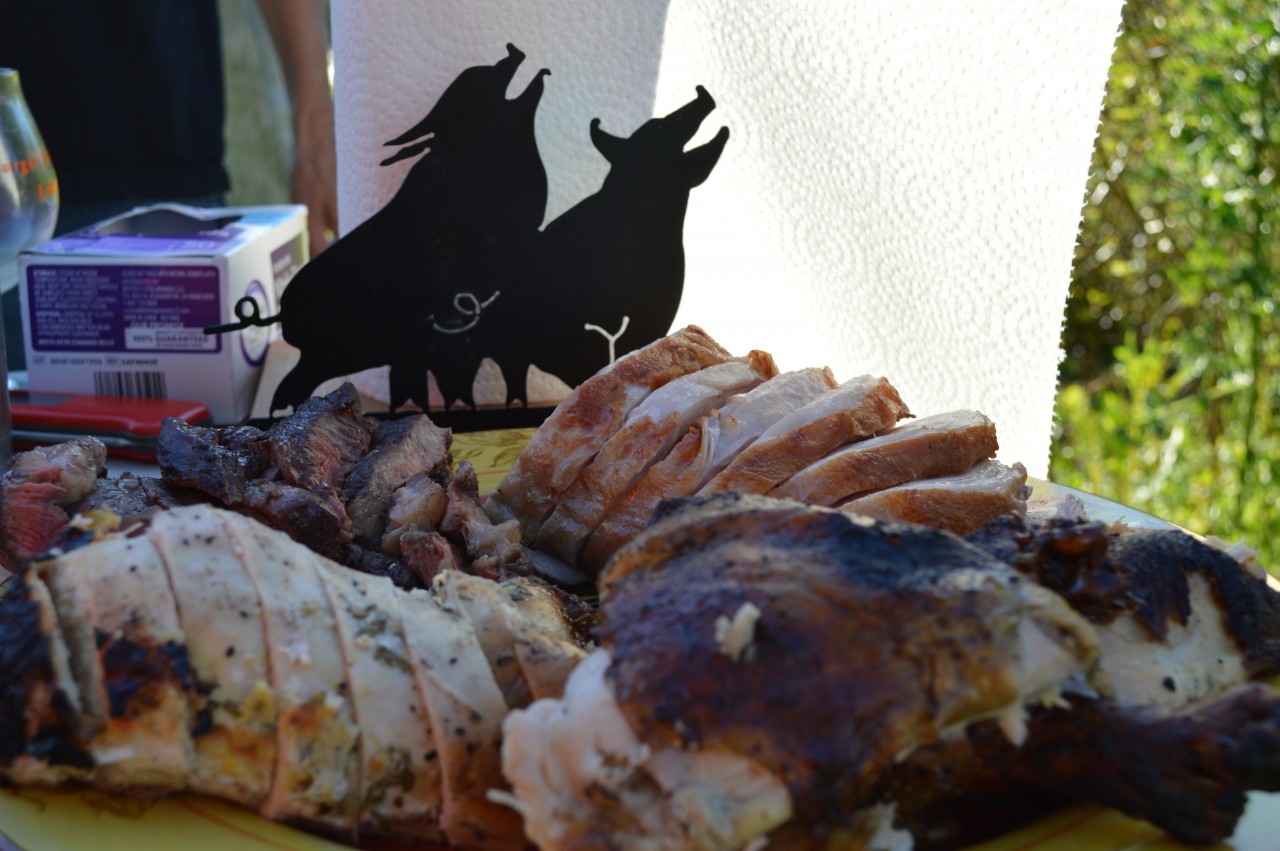 "I try not to feel guilty about pleasure."
What a perfect response a friend and supporter of the farm shared with me recently.  Thank you, dear one.
For a few months now, I've been trying to learn more about the things that connect you all to us, and how to better serve you as part of our greater community together. After all, if you've been reading my latest blog posts, this is really about each of us supporting each other and creating a stronger family where we can all thrive.
Chris and I genuinely want your lives to be better, and that's part of why I've been asking all kinds of questions.
Thank you for your patience and assistance in answering! If you would like to share your thoughts with us, we've made the survey into a handy digital form for ease. 🙂
The answers have been surprising, and somehow not.  We seem to be a group connected by a love of great food.  Some of us shop at Whole Foods and some shop at the local market, but consistently foodie destinations are on the map.
Lots of us like to eat AND travel, possibly the best combination of all options.  We travel to places where we meet old friends, like barbecue contests and coffee shops, and places where we find new experiences and meet new people. We are people who like to gather around and celebrate food.
Which is why the answers to one of my questions about guilty pleasures resounded especially with me.  Some of you have mentioned guilt around eating meat, which prompted me to write an earlier blog post about reasons why you can allow yourself to feel good about eating meat, but what sort of knocks me out is that lots of our general guilty pleasures seem to center around food!
(Even the delightful answer of "drinking coffee in my hot tub every morning" was a response to the "guilty pleasure" question.  Personally, that's a guilty pleasure I can get behind!)
Seriously though, why do we feel so guilty about food, and our enjoyment of it?  Shouldn't eating food, especially great food, be a joyful experience? Hasn't food been at the center of our best gatherings?  Does food not bring us together?  If we travel long distances (and short ones) to find, purchase and experience food, why do we have to wrap it up in feelings of guilt and negativity?
Physical and emotional health rise up as our shared concerns in life, both for ourselves and our loved ones.  We are seeking to be happy and healthy, we need to embrace self care, and we want to be good people.  Life is complex and there's not enough time to get everything done.
My proposal is this: let us try not to feel guilty about the things that give us pleasure in life.  The world needs more health, happiness, kindness, helpfulness, self awareness, and care.  Let's all be that for each other and let's encourage a little less guilt and a little more soul-filling.
So, go to that coffee shop and meet your friend.  Hit the yoga class every Tuesday.  Read lots. Travel and experience places through a delight of food, not in spite of it. And take that moment to enjoy your coffee in the hot tub!
If you're looking for a little cozy, satisfying soul-and-stomach filler as the weather turns cool, here's a recipe for my favorite citrus lamb stew, which works beautifully with nearly any cut of lamb, especially shanks.
Citrus-Braised Lamb Shanks
I know this says lamb shanks, and that's the original recipe, but I have made this for every conceivable cut of lamb. Hands down the finest and most versatile recipe ever, and I have had someone ask for the recipe EVERY time!
(From Hugh Fearnley-Whittingstall's River Cottage Meat Book). Serves 4, but very easily multiplied.
Ingredients:
4 Howling Wolf Farm lambshanks
2-3 tablespoons olive oil
1 carrot, finely diced
1 onion, finely diced
2 celery stalks, finely diced
A few sprigs of thyme
2 bay leaves
2 garlic cloves, finely chopped
1 tablespoon tomato paste
1/2 bottle of white wine
1 cup lamb stock or water
Juice and grated zest of (each)
1 lemon
1 lime
1 orange
Salt and black pepper
Parsley to garnish
Steps:
Heat some olive oil in a cast iron kettle or deep casserole dish. Add diced vegetables and sweat, without browning, until tender. Add thyme,bay, garlic, tomatoes, wine, lamb stock or water, along with most of the citrus juice and zest (hold a little back for later). Bring to a boil, then reduce heat to a gentle simmer.
Heat a little more olive oil in a frying pan and brown the lamb shanks on all sides, seasoning with salt and pepper.
Add them to the casserole dish and cover with its lid. Cook in a low oven (250 degrees) (or transfer to a crock pot
to finish cooking) for 2.5 hours or until the meat is falling off the bone.
To serve, stir in remaining citrus juice and zest.
Terrific with potatoes, soft polenta, or creamy beans like cannellini.
Join our farm community and more lamb recipes are headed your way!
Cook Inspired with our Lamb: Six Tried-and-True Ways to Prepare a Classic