July 21 On-Farm Seven-Course BBQ Dinner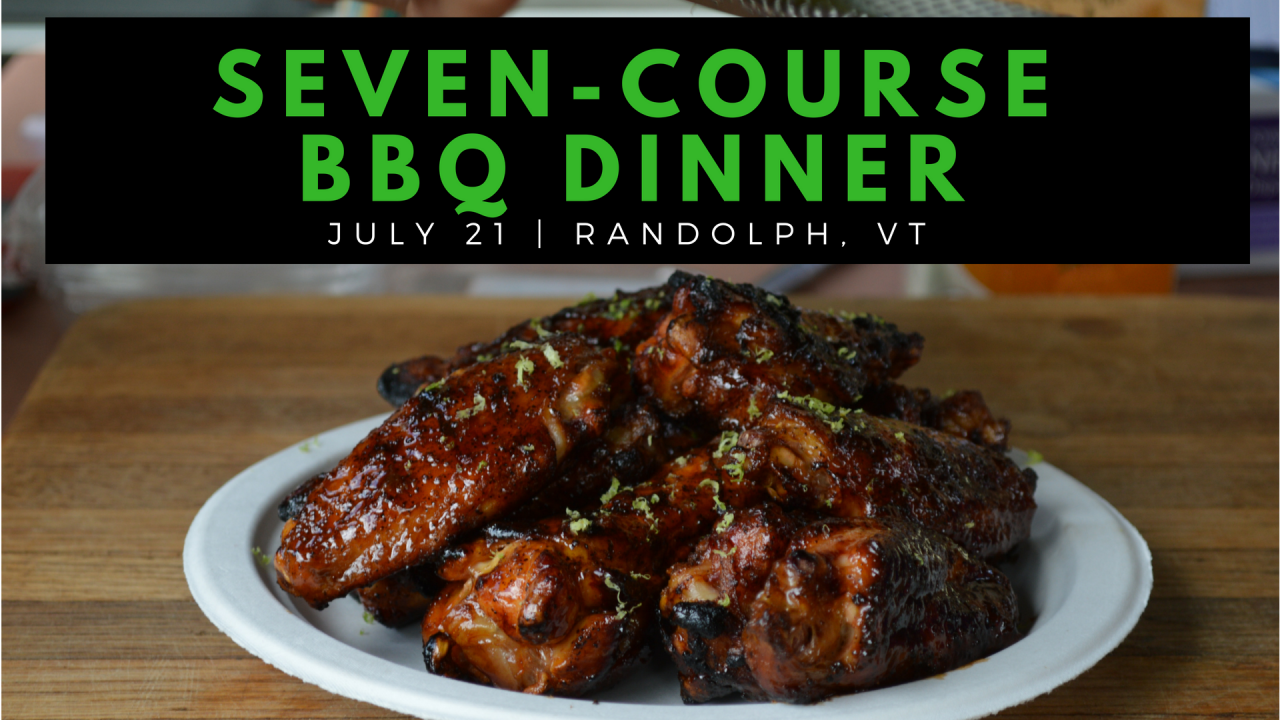 Would you like to spend a summer evening enjoying a unique culinary experience with a fine view?
Let us take your dining world to new heights!
Join us for an over-the-top grilled and smoked dinner hosted at beautiful Howling Wolf Farm in Randolph, VT where we'll treat you to some of our finest barbecue specialties.
We'll be serving a "meat-forward," seven-course tasting menu celebrating some of our competition barbecue team's most successful competition dishes, including our award-winning flank steak-wrapped scallops, Kansas City style ribs, brisket burnt ends, and even smoked cheesecake–all paired with just the right side dishes to make them even more exciting.
Bring your appetites, and your own alcoholic beverages! We'll include coffee, tea and non-alcoholic options.
The meal will be served with the backdrop of our gorgeous hill farm overlooking Randolph Village.
Mouth watering yet?  Register here!
******************************
For more than 13 years, Chris Sargent and Jenn Colby, and our talented team of friends and family, competed in Kansas City Barbecue Society sanctioned barbecue competitions throughout New England as Howling Hog Barbecue. During our career, we won more than 45 awards at barbecue and grilling events, becoming one of Vermont's most decorated competition cooking teams.
Please note that due to the nature of the menu, substitutions are not possible. Foods may contain wheat, sugar and trace amounts of MSG.