How a Yurt Campaign Became the Embodiment of Food, Family, Farm, and Community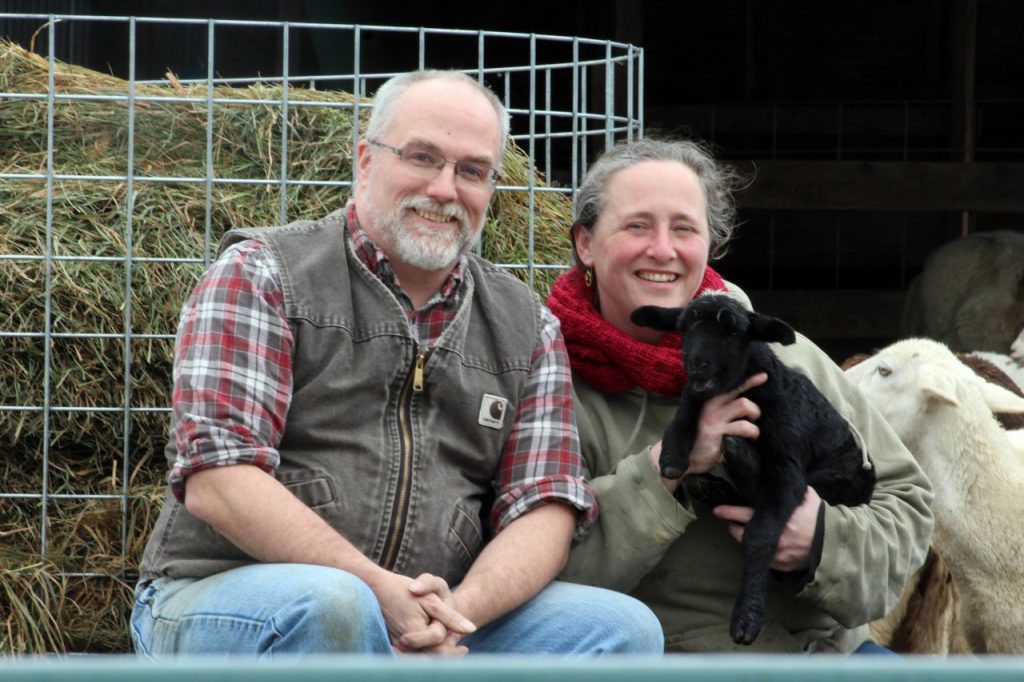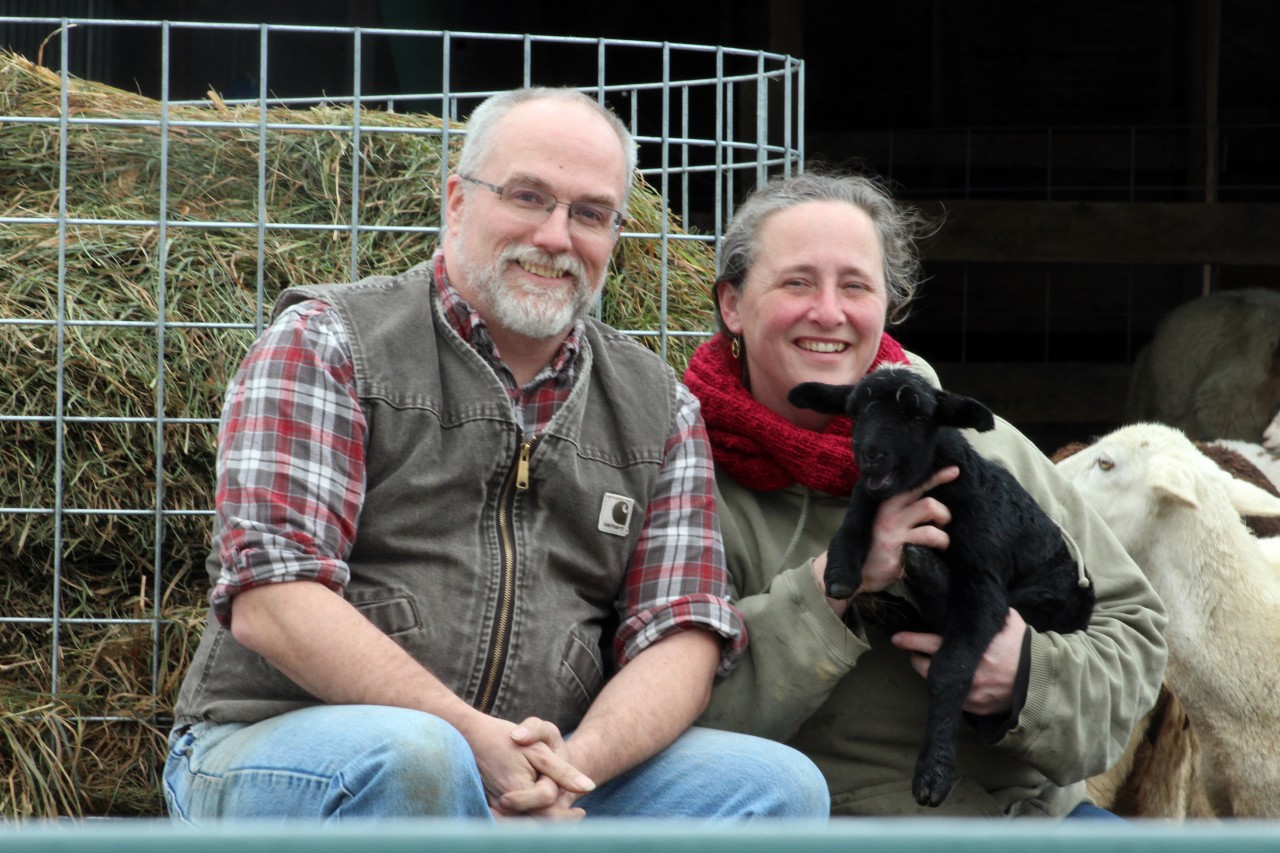 It's been about six weeks in our crowdfunding campaign, and we've had some ups and downs.  Wow, it was an amazing start.  Right away folks jumped on. Lots watched our kickoff livestream, and we had a couple of big rewards chosen. It was energizing.  And then I got busy at work, and didn't keep the campaign in the forefront of people's minds so much.  It slowed down.
We got to 10% and then to 12%…and we've been stuck there for a while.  When I'm up on Facebook promoting it, we have supporters choosing rewards. When I don't, we don't.  I totally get it: energy flows where attention goes. 
The scary part is what's next. All along, my iFundWomen coaches and community have said, "the direct ask is how people get funded".  And that terrifies me.  Asking for help terrifies me.  I've written about this before; feeling like I've evolved so much as a human and adult that I've grown to ask for help and not expect to do everything myself.  Maybe I have in lots of places, but not this.  Not money. Money is personal, somehow. Money is wrapped up in value—valuing oneself enough to think that other people will also find value in you.  I was never very good at asking for a raise, either.  Overdeliver on value and hope they notice and reward that, that's been my motto.
The funniest part is that the yurt crowdfunder isn't a donation situation, and it doesn't come from the furthest recesses of my own hopes and dreams.  It's actually an embodiment of the values of our customers.  When asking our customers last year about the things that they (you!) like about us, and why you even ARE our customers and supporters, we heard this:
We want to know that the animals we eat have had lives and been cared for.
We want to know that the land has been cared for.
We want to be better at preparing the meats from your farm (how can we be better cooks and grillers?).
We want to belong to an extended family and a REAL farm.
We want Vermont to stay in farming.
When you read that, it pretty much sounds like FOOD, FAMILY and FARM, doesn't it?  Cool.  I think so, too. What you want and what we are—they are the same thing. We are reflections of each other, and that's why we're drawn together.
This campaign is an extension of that food, family and farm concept, and we have not been seeking handouts based on a random idea or simply seeking well wishes.  Buying rewards through our campaign is pre-buying a future vacation or experience for you and your loved one(s), or a retreat for yourself.  We do have a donation option (which several folks have chosen, thank you for being so sweet!), but most of the rewards are based on a trade of value.  Overdeliver, we hope.  That's the point, anyway.
Yurt stays—the most logical of rewards in a yurt-funding campaign!  Of course you might want to stay in a yurt, on the farm.  A weekend might be perfect for a getaway.  A week is better for a real detoxification from the hustle and bustle.  A month could get that novel you've always been planning to write completed (and we don't mind splitting into two two-week stays, either–we're flexible like that). Yurt stays also make an excellent option for a wedding gift, an anniversary gift, a group retreat or reunion, or a valuable prize in a raffle.
Grilling workshops are all about the food, and people who love to eat and cook. We know we love to eat and cook when we teach those workshops, and standing around with a group of people who also love to eat can be a transformational and bonding experience.  At the very least, a tasty and filling experience, even if you're not going for the spiritual or communal aspects!
On-farm dinners are for the eaters who don't need to cook everything themselves, but just want to enjoy the space.  If you have haven't seen the pictures of the farm that I've posted nearly every day for the last several years, this is a special spot.  The view of Randolph, the wildlife, the apple and locust trees…we feel very lucky to live here and we want to share that experience with you, because it's better WITH YOU.
Music. We offered a musical playlist for a few reasons.  We have friends near and far without a lot of money, but with plenty of love and well wishes.  Are these friends going to make it for an in-person visit?  Possibly not any time soon, and the budget's not there anyway.  So how do we make that connection with extended family?  Music, of course! As you choose a musical reward and listen to a playlist *I* have personally curated, we are connected.  You make us smile and we make you smile, and BOOM—we are joined through time and space, and right next to each other again like old times– an audio hug.
Finally, we've offered lamb naming.  Originally envisioned as a way for barbecue friends to tease Chris (and they DO love to tease Chris—aww, FAMILY!), the lamb names have become an extra way to enjoy connection. Some lambs are named for beloved grandmas and uncles, some are named for their final destination (the dinner table).  Regardless of your relationship with the food you eat (or don't eat!), here's a way to join your own hopes and sense of humor with a real animal on a real farm.  And you can come visit it if you want, too. We even made a slideshow to share pictures of the named (and still available!) lambs!.
We've designed the yurt campaign to reinforce the things that you've told us you love about us, and created rewards around them.  Now the toughest part (for me) comes: the direct ask.  My coaches have said over and over, "you have to ask directly."  So I am.  Between now and the end of our campaign, June 21 (SOLSTICE—the farmer holiday!), I will be asking DIRECTLY.  I'm asking everyone I know.  We know you want to support us, and we NEED you to do so. 
Yes, we could get a loan for the yurt, it's true.  But loans and debt are the death of small farms, and we already have enough of those (the loans and debt).  That's why we're trying something new, and it's so scary.  It's frankly easier to go to a faceless bank and ask for a loan that might end your business than to ask friends and family you know love you for an honest exchange of money and value.  How messed up is that?
Thank you for liking, sharing, and most importantly financially supporting this yurt campaign as we strive to Celebrate Food, Family and Farm in the Heart of Vermont.  It's not just a tag line.  It's who we are.
Thank you, and much love.
Jenn
P.S. In case you missed that campaign link, here it is: https://ifundwomen.com/projects/howling-wolf-farmstay-yurt